Neymar's €222 million transfer and Kylian Mbappe's switch to Paris Saint-Germain are "great for Ligue 1", according to Dijon goalkeeper Baptiste Reynet.
Having seen the French top-flight crown wrestled away by Monaco in 2016-17, PSG spent the summer embarking on an elaborate recruitment drive in an effort to climb back to the summit.
Nantes 4/1 to beat Toulouse 1-0
A record-breaking agreement for Neymar saw the Brazilian arrive from Barcelona, while exciting teenage talent Mbappe was acquired in a deal which will eventually cost €180m.
PSG's business has not been universally well received, amid accusations of flouting Financial Fair Play regulations, but Reynet considers the attention they have generated to be healthy for French football.
"It's very positive," he told Goal.
"We all know Neymar, he is one of the three best players in the world.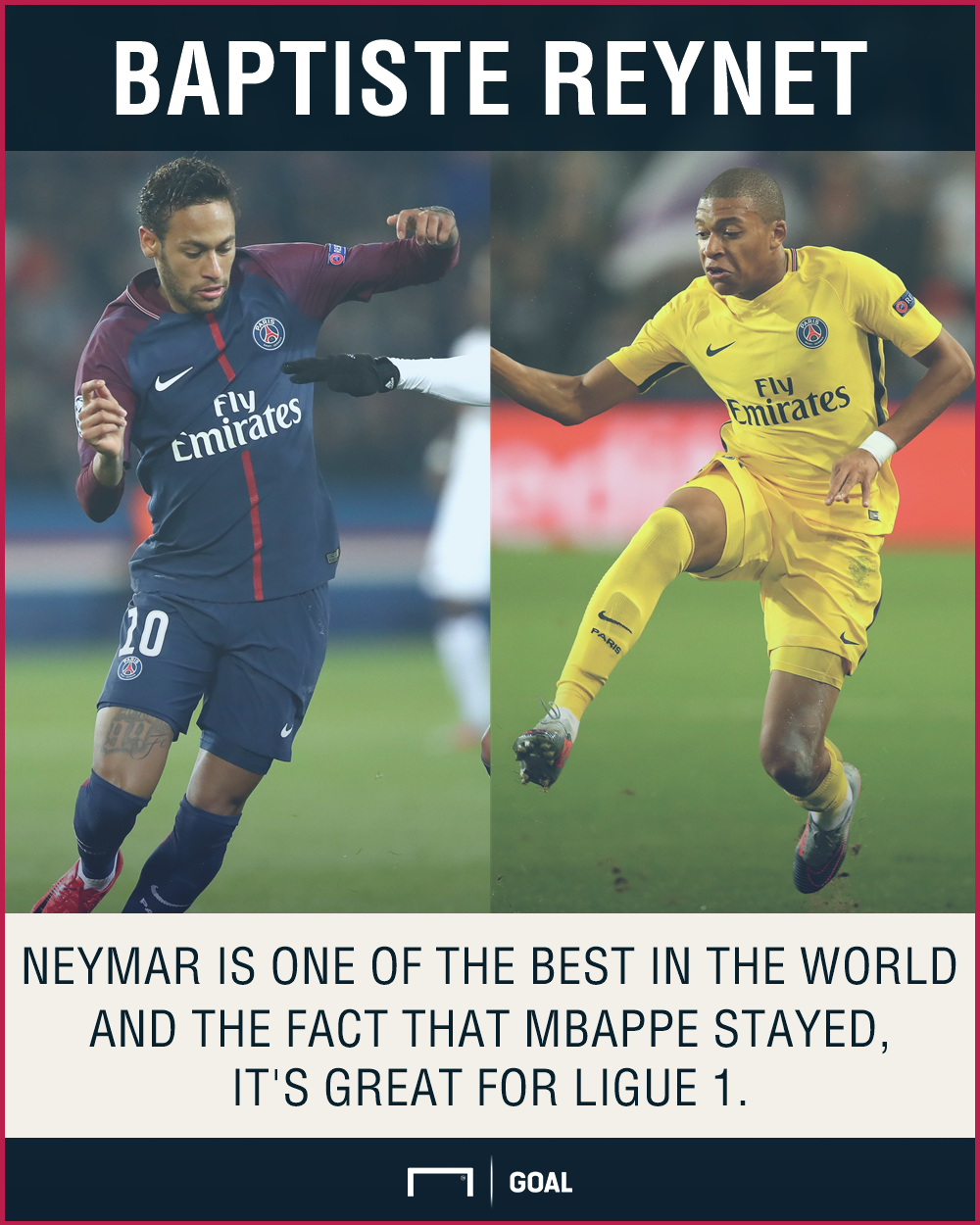 "We are happy that players like this are coming into our league. It highlights the division and generates more talk of Ligue 1.
"I thought it [the Neymar deal] was a very good thing, as was the fact that Mbappe stayed. It's great for Ligue 1."
Reynet has already kept Neymar and Mbappe out this season, in a Ligue 1 contest back in October, but conceded twice to Thomas Meunier in a 2-1 defeat.
He still considers them to be among his toughest opponents, with Monaco striker Radamel Falcao – who put a hat-trick past him in August – another fearsome frontman that he holds in the highest regard.
Reynet added: "Falcao has made me miserable a few times.
"Last year he scored a goal from free-kick, after the first goal of Monaco came after a free-kick from him hit the bar. 
"This year he put three past me. He is an outstanding striker who is very skilful in front of goal. 
"And there are of course the three Parisians,[Edinson] Cavani , Mbappe and Neymar, who will turn a lot of heads this year."
PSG currently hold a four-point advantage at the top of Ligue 1, with Unai Emery's side still unbeaten in all competitions.
Let'