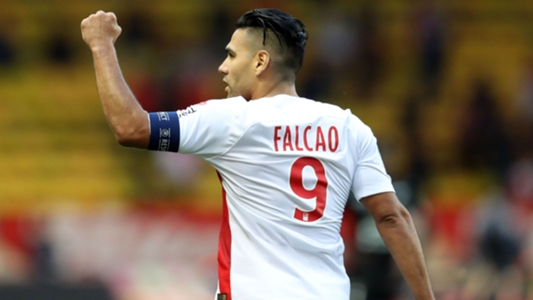 New Monaco coach Thierry Henry praised Radamel Falcao, hailing the forward as his team's "charismatic leader" as they look to turn their season around.
Falcao has netted four Ligue 1 goals this season, but Monaco are struggling in 18th place in the table.
Henry has now come in to replace Leonardo Jardim at the helm as the club looks to turn its season around. 
The former Arsenal and Barcelona star has cited the lessons learned from Arsene Wenger and Pep Guardiola as key to his own development as a coach , but one thing he won't have to worry about is finding a goalscorer to lead the line. 
Colombia international Falcao, who has scored 54 goals for Monaco across the past two campaigns, will be key to any turnaround for the Ligue 1 side this season, and his new manager was full of praise for the 32-year-old. 
"[Falcao] is our goalscorer, our charismatic leader. Everyone knows what he represents for this team," he said on Thursday.
"I am happy that he is back, not only him but all the players, as we try to get a good result at Strasbourg.
"We know it won't be easy. Last game we know that they couldn't hold on for victory. Maybe a good game to watch, but let's work and see what we can do there.
"It was short, [Friday] is already one day before the game. So we need to work and video is our best friend these days."
Monaco have just one win in nine league games this season ahead of their trip to ninth-placed Strasbourg.
Henry will also get his first taste of the Champions League as a manger next week against Club Brugge, with the club having lost twice is two outings so far. 
Let'